2018 Explorer Belt Expedition to Poland
It finally happened! After 2 years of training and preparation, on 1st August 2018, 15 Explorer and Network Scouts from Suffolk set off to Poland to complete their Explorer Belt award.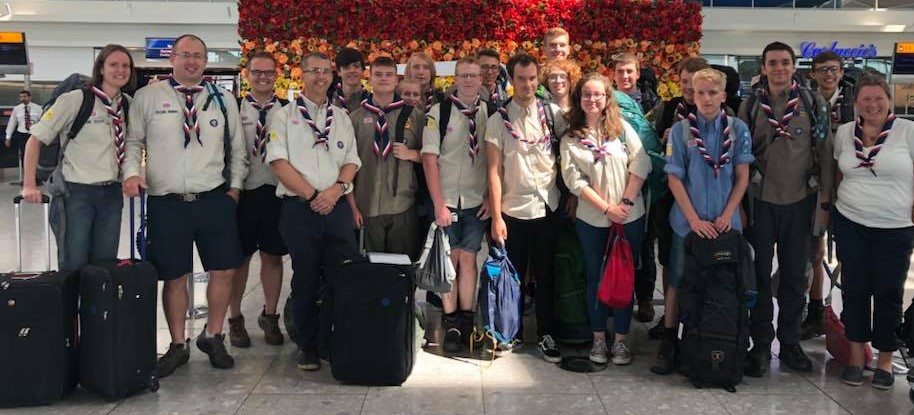 It has been a long (but fantastic) 2 years preparing these fantastic young people to complete the award. We have had numerous training events; the initial bonding camp at Herringfleet, the triathlon in Mildenhall, the Monopoly run in London, fun at the Moot, hiking across the South Downs and a mini-belt in Norfolk. Each of these helped to prepare the young people for the experience they had in the summer.
The trip to Poland had its highs and lows. As soon as we arrived, we landed in Kraków airport in a thunderstorm (which we were told afterwards if we were any later we would have been diverted!) so the ground crew wouldn't come out and let us off. After an hour on the runway, we were finally allowed off the aeroplane to go and get our bags. Eventually our bags arrived but it turned out that not all of the bags were loaded onto the plane – unfortunately, 3 of the young people's bags were still at Heathrow! Cue emergency plans to get them essentials until their bags arrive. So instead of arriving at the hostel at around 9.30pm, it was 11.30pm when we could all get some sleep.
The second day wasn't the start of the expedition, instead the young people had to go and get maps of the local area and then catch a bus to their starting point in Zakopane in southern Poland. From Zakopane, over the 10 days they stayed in: Niedzica, Knurow, Jordanów, Pcim, Maków Podhalański, Wadowice, Oświęcim, Gaj and finally back to Kraków for some rest and relaxation. Their favourite campsite was in Jordanów because they clubbed their food budgets together and had a group BBQ and they had a swim in the swimming pool afterwards.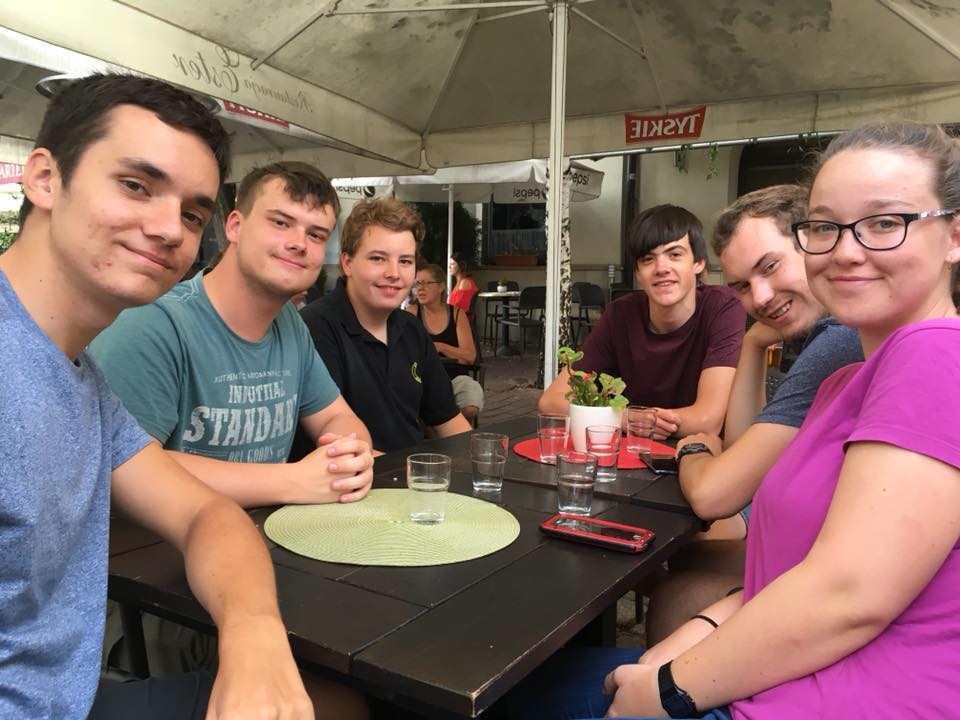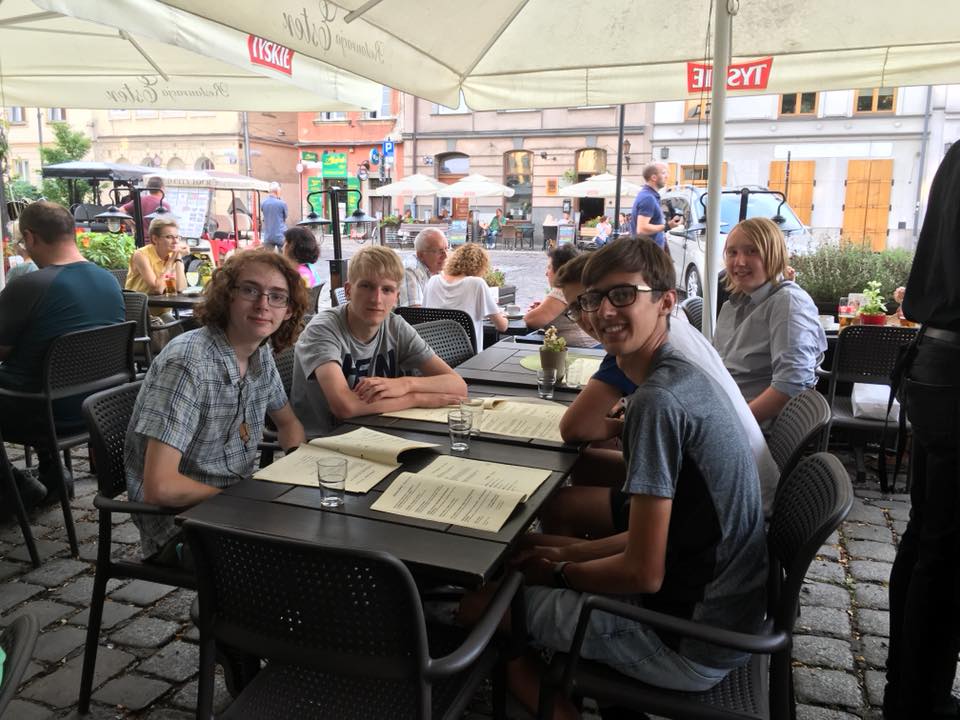 During the expedition, the 3 groups had to complete a major project and 10 minor projects (or daily challenges as we called them). The highlights of the daily challenges for the groups had to be where they had to discreetly follow a Polish family around a supermarket and compare what they buy with a typical British family. We were told they got some weird looks with groups of 5 people all in rucksacks being nosy in a supermarket! Other highlights included attending mass in a church, investigating about tourism on the local economy, and visiting a salt mine.
The final 2 days of the trip was some rest and relaxation time in Kraków. Some of the young people went and looked round the market/festival that was going on, some went to a waterpark and we all had a golf cart tour of the Old Town and Jewish Quarter. During these days, we all went to a restaurant where you weigh your plate of food and pay by the weight and a traditional Jewish restaurant in the Jewish quarter.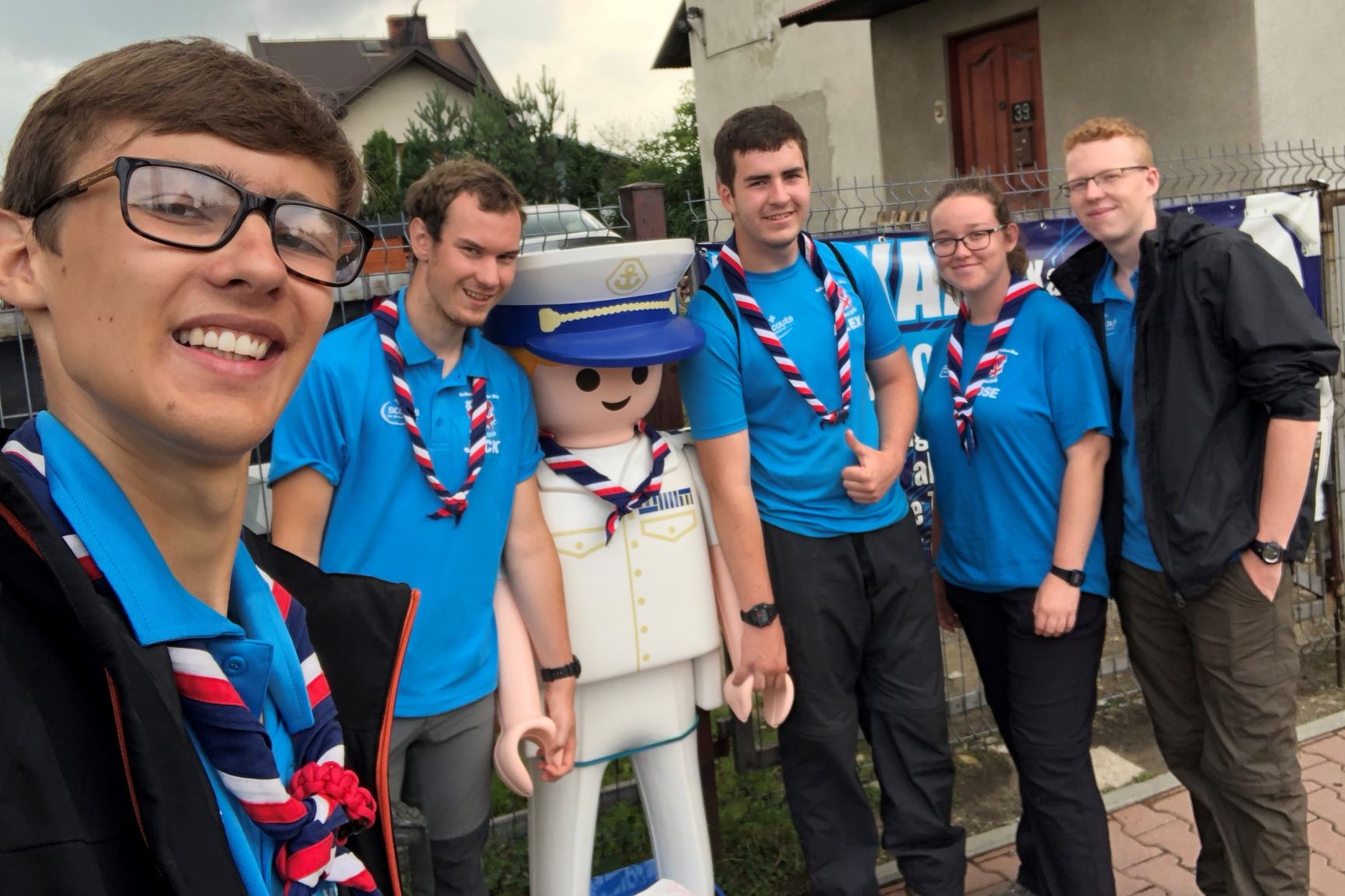 On Friday 14th September, all 3 groups had to deliver a presentation to the assessment panel, comprising of the 5 Explorer Belt leaders, Jane the CC and Pete the ACC Scouts and Explorers. All 3 groups did fantastically well and all were awarded the Explorer Belt Award.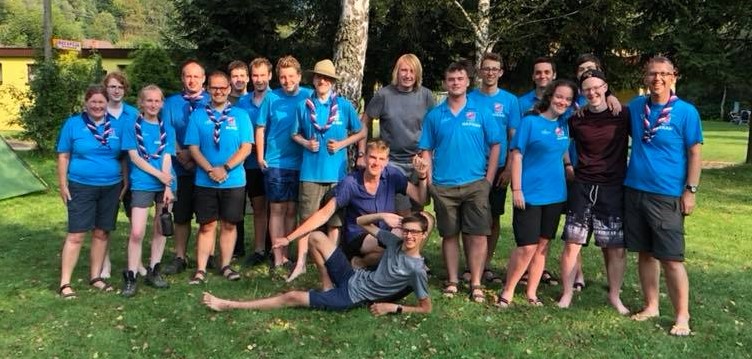 I am so incredibly proud of the journey these young people have been on and feel very privileged to have been part of it. I would like to formally congratulate the 10 Explorer Scouts and 5 Network Scouts who achieved their award. They are: Jonathan Chilley (Lowestoft Explorers), Josh Dixon (Lowestoft Explorers), Jake Dixon (District Youth Commissioner, Lowestoft), Andreja Feasey (Lowestoft Explorers), Alex Graham (Assistant Scout Leader, Lowestoft), Ethan Greenwood (Lowestoft Scout Network), Adam Kearney (Comanche Explorers, Orwell), Rose King (Assistant Scout Leader, Bury St Edmunds), Ben Newton (Fresh Explorers, Deben), Jack Robinson (Assistant Beaver Scout Leader, Bury St Edmunds), Matthew Ruddy (Endeavour Explorers, Bury St Edmunds), Mathew Russell (Stour Valley Explorers, Sudbury), Joshua Southern (Lowestoft Explorers), Nathan Staff (Bramford Gipping Valley, Wolsey) and Alex Wilson (Lowestoft Explorers). Well done to you all!
I couldn't finish this without saying a massive thank you to the rest of the leadership team. David Adams, Sarah Adams, Lisa Hicks and Leigh Foster have been an absolute pleasure to work with – thank you for everything you have done to make the past 2 years a fantastic experience for both the young people and the rest of the team.
Alfie Green