The Suffolk County Directory is now on-line, and with it comes with a wealth of features that will enable communications within the county to be much easier.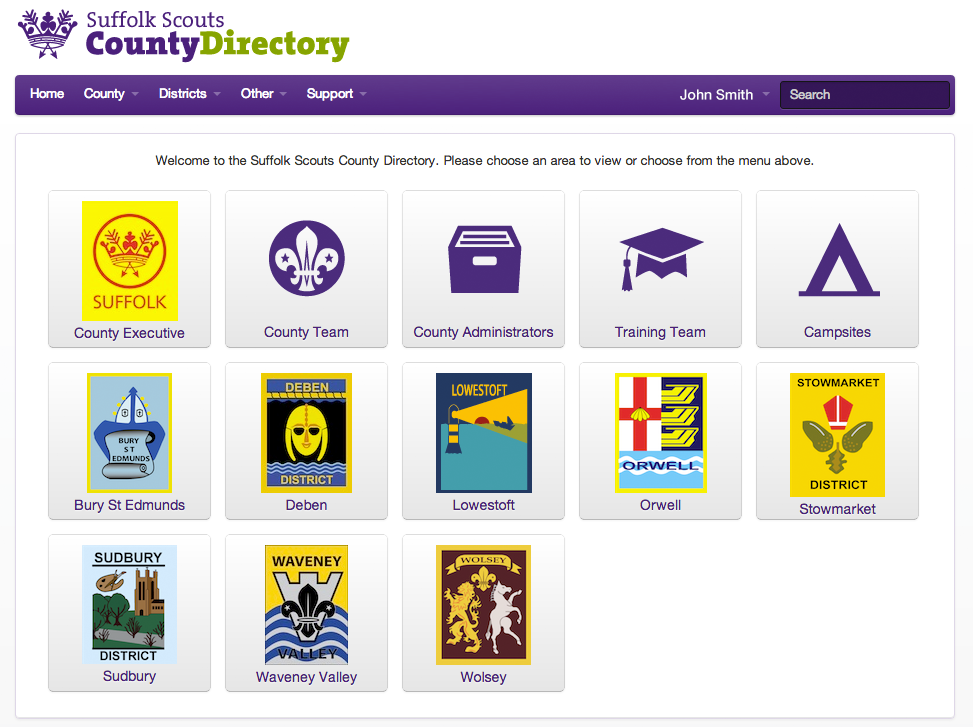 What does it do?

The on-line directory will allow members (adult leaders/managers) of scouting in Suffolk to look-up the contact details for anyone else in the County.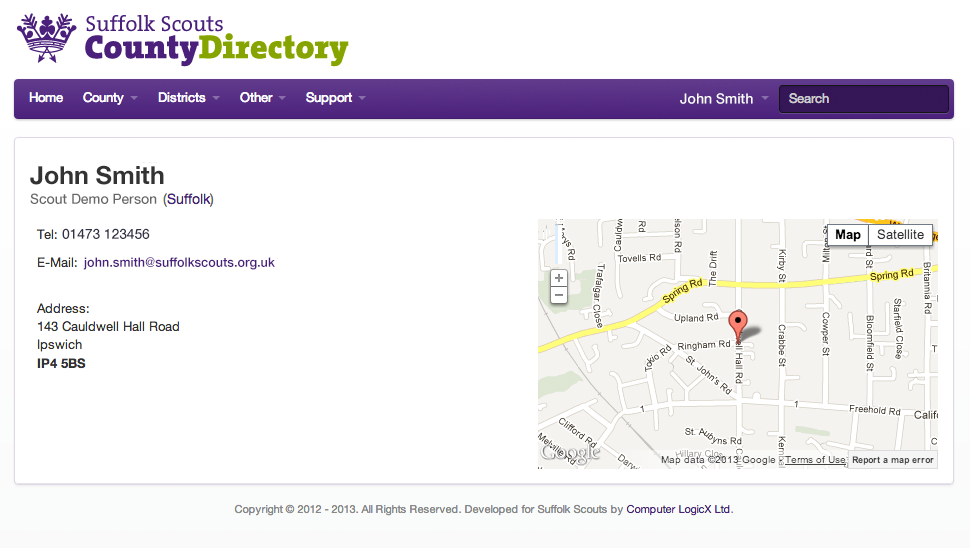 What information is stored?

The name, email, telephone and address for each member, against the role that they hold within the county. At present, not everyone has all of the information stored about them; in some cases only partial information is available.
Who has access?

Only registered members the main website who have been approved as being Suffolk Scouters can access the system. Each member is manually approved after registering to ensure only authorised people have access.
How is my data protected?

The system uses modern encryption and security standards to ensure that unauthorised access isn't possible. While communicating with the directory, you'll notice the padlock in your browser, encrypting the information between your computer and our server. SSL, the system used to do this, is an industry standard for communicating data securely and extensively on banking and shopping websites.
Mailing Lists

Because we now have a central list of email addresses for members, we can have a custom mailing list facility for various collections of members around the county. This will enable us to send out information across the county more effectively, as long as members have their details correctly stored in the directory.
These mailing lists can automatically change when a new role is assigned to a member in the directory. For example, if the GSL for a group changes, as soon as the record is updated within our directory, they will start receiving information sent to GSL's. If a new Assistant Cub Scout Leader is added and the mailing list is et-up to use that role, it will include that new person.
Mailing lists can only be set-up by the Admin team at present so if you would like to use this facility, please let us know.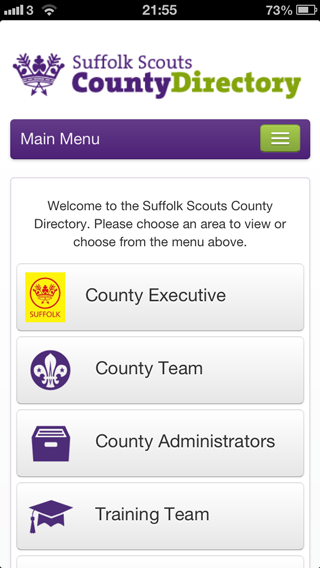 Mobile Access

The whole system has been optimised for mobile use, so you can access details while on the move using your smartphone or tablet.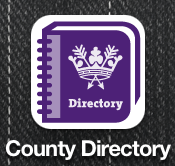 iPhone and iPad users can add the directory web app to your home screen so it can be accessed just like any other app. Instructions on how to do this appear when you first log-in on your particular device.
The menu structure is available as usual through the 3-bar icon at top right (light green)
Updating your information
You'll be able to update your own information so when you move or change e-mail address, you don't need to e-mail everyone and let them know. Mailings will automatically be sent to your new addresses so you won't lose out on any news.
GSL's and Secretaries

GSL's and Secretaries will be given a "Group-Manager" status and will be able to edit all the information for all the members within their respective groups. This will enable us to make sure we have an accurate store of information.
Address Labels
Members who have editing rights on the system will be able to print out address labels for selected members. This will save having to copy and paste the information into Word but be directly available as an encrypted PDF file.
Problems?

The Directory has been tested using the Google Chrome, Mozilla Firefox and Microsoft Internet Explorer (MSIE) 8/9 browsers. MSIE does not provide the best view as it does not support the 2 column view of data. The Web Support team strongly recommends that you update your browser to either of the others to get the best browsing experience, not just for the Suffolk Scouts, but in general.
If you are still using MS Internet Explorer v7, you should update it ASAP to at least v8 or 9 depending on your Windows version as it really can give you system problems - it is well known to be full of errors and security flaws.



If you do have any problems with the Directory system, please

raise a Helpdesk ticket

.