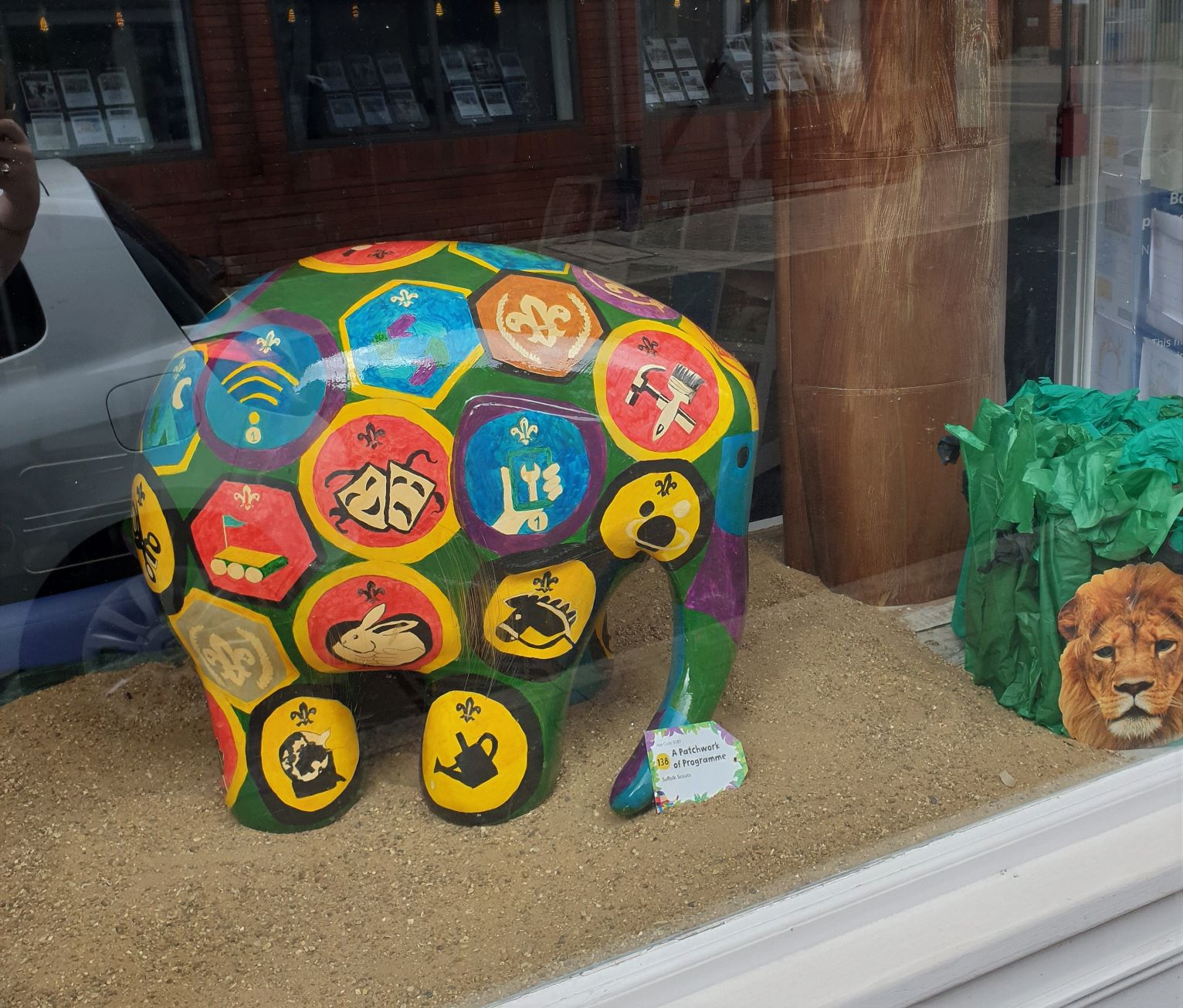 Hello Suffolk Scouts..... we are Idelo Travel an independent travel agent from Ipswich and we have the honour of looking after your young Elmer "A Patchwork of Programme" in our shop this summer.
A Patchwork of Programme has settled in well with a few friends in our window at 4 St Nicholas Street, Ipswich. We'll sure you'll want to pop along to see your young Elmer, so please do and don't be shy - feel free to pop in for a closer view. Not only that, for all Suffolk Scout members who visit us while the shop is open, you will receive a free ticket for a draw at the end of the trail to win £50 Love2Shop vouchers. If we hit 500 tickets we'll donate £100 to the St Elizabeth Hospice and also £50 to Suffolk Scouts!
Being an 'Independent' travel agent means we choose from over 200 suppliers including all the major brands to find the right holiday at the right price. We can be creative and flexible with your travel arrangements….it's amazing what you can do. We sell everything, including bucket list trips of a lifetime and honeymoons, to holidays in the sun, escorted and small groups tours, self-drive and cruising.