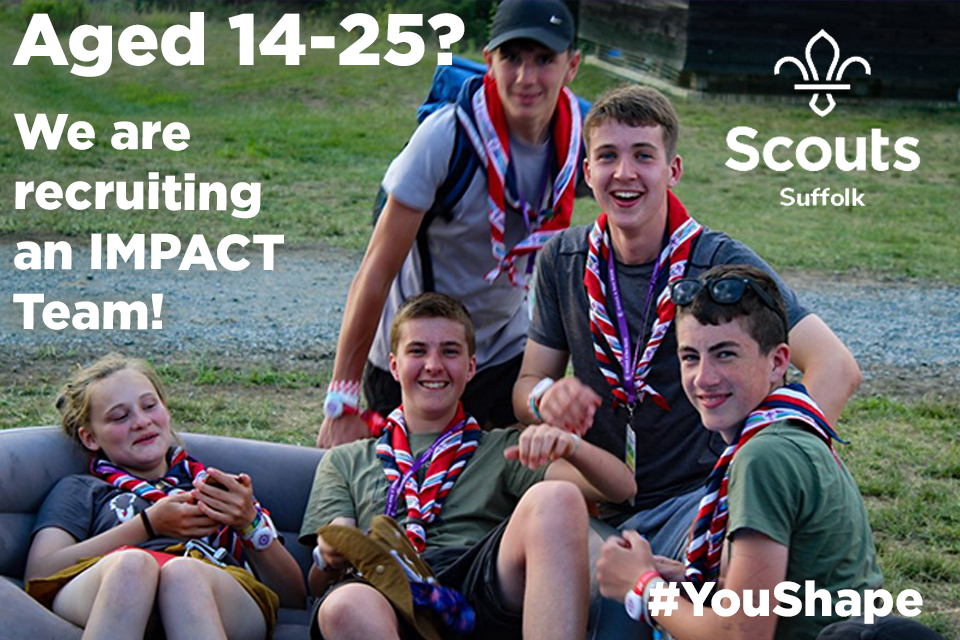 This is an opportunity for Explorers and Network to help shape and influence Suffolk Scouts!
We are recruiting an Impact Team. This is a group of passionate people aged between 14-25 years old who will work together to:
discuss, and have their views and opinions heard about Scouting,
shape and influence the management and governance of Suffolk Scouts
drive and embed youth shaped scouting in all levels of Scouting.
If you are interested or know someone who might be to join the team, please email
Suffolk Scouts County Youth Commissioner Ollie Smith at: This email address is being protected from spambots. You need JavaScript enabled to view it.
Deadline for applying or nominating someone: 31st March 2020. Come and make an IMPACT!
#YouShape #YouthShaped #SuffolkYSS