Adventurous Activity First Aid Training
LAST FEW PLACES LEFT::
The County Mountain Activities Team (CMAT) have arranged this extended first aid training weekend for anybody who is involved in adventurous activities in remote and wild country - that includes water too...


The course has 16 hours of training and practice and meets the requirements for the UK Mountain Leader, Walking Group Leader, Hill & Moorland Walking leader awards etc as well as British Canoeing Coaching Awards.
Training Academy on Tour
The Training Academy is going On Tour in 2020!
1). Saturday 18th January - 5th Beccles Scouts HQ -
2). Sunday 7th June - The Blackbourne Centre in Elmswell
3). Saturday 3rd October - Kesgrave Scouts HQ

Bookings are now open for ALL events - see Adult Training page

Felixstowe Gift Fair 2019
The Felixstowe Gift Fair is being held at the Brackenbury Sports Centre, High Road East, Felixstowe on Sunday 3rd November from 10:15 to 15:30.

The proceeds are split between the 7th Felixstowe Scout Group and the East Anglian Air Ambulance. Up to 70 stalls will offering their wares and refreshments. An A4 poster for publicising the event is available below.

Mountain Awareness Course
The CMAT team have arranged a Mountain Awareness Course for those who have experience in hill walking and wish to extend their experience to gain a Scouting Permit to lead groups into the hills. Explorer Scouts with the same experience who aspire to gaining a Scout Permit are also welcome to apply.
Details and an application form are available on the
CMAT Activities
page.
New Recruitment Campaign - Press Article
The EADT has published an on-line article about leader recruitment and waiting lists - may be in the paper tomorrow (Friday). You can catch the article here -
EADT - Suffolk Scouts Recruitment
. Grundisburgh Scout Group Annual Duck Race features in the photo..
New Volunteer Recruitment Campaign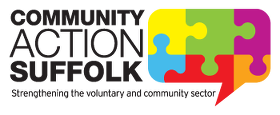 Suffolk Scouts have joined forces with Community Action Suffolk (CAS) to recruit more volunteers for local Scouting. Despite record numbers of adults volunteering in Suffolk we still have nearly 500 young people on our Waiting Lists across the County
This will be a co-ordinated approach to recruiting volunteers via the volunteersuffolk.org.uk website and linked to our own suffolkscouts.org.uk website. It will also include some novel approaches to Employer Supported Volunteering being promoted by CAS.
Headlined "You don't have to be Bear Grylls to volunteer with Suffolk Scouts" it aims to recruit across all roles in Scouting - Leaders, Supporters and Skills Instructors etc. It will highlight not only the benefits of Scouting to our young people but also what it means for the volunteer.
The joint enterprise will be launched during Suffolk Action Week taking place from Monday 30th September to Sunday 6th October. Suffolk Scouts will be alongside CAS at events throughout the week. Look out for events near you.
Keith Gleen
ACC Growth & Development
Reminder - County AGM
P
eter Jones (
County Chair) and Mark Pearson (
County Commissioner)


Request the pleasure of your company at


The Annual General Meeting of the Suffolk County Scout Council

on

Thursday 26th September 2019, 7.00pm for 7:45pm

at

Hallowtree Activity Centre, Nacton, Ipswich, IP10 0JP


Light refreshments will be served from 7.00pm to 7.45pm


RSVP to: Carl Gloess, County Secretary,
143 Cauldwell Hall Road, Ipswich, IP4 5BS.

Tel no: 01473 711678. Email:

This email address is being protected from spambots. You need JavaScript enabled to view it.