Strengthening our County Team
We're now motoring through 2020 and I hope it has started well for you so far. I am pleased to announce new members to the County Team who will be working to support the Skills For Life and Suffolk Strategy which in turn will be helping you to run a great programme of activities so that our young people can achieve their Top Awards.
The County Team has been structured around five areas that are focused on:
Programme and Youth Shaped (Ollie Smith)

Supporting leaders to run ever better quality programmes

Ensure more young people achieve top awards in each section of Scouting

Create programmes that are shared across the county.
Growth and Inclusivity (Keith Gleen)

Support Groups and Units to increase the proportion of young in Suffolk who take part in Scouting

Set up new sections, groups and units in areas of deprivation or population growth
Perception and Community Impact (Colin Winter)

Create a media team for Suffolk

Get the Scouting message out to adults and young people in the County

Be a leading authority on youth matters in Suffolk
People

More leaders and Execs are recruited and stay within Scouting

Succession planning and talent spotting

Activities run by Scouting professionals
Compliance and Operations

Suffolk Scouting is robust and safely delivered everyday (100% of mandatory training is up to date)

Our website and technology is secure and compliant to regulations

Monitor our Scouting and take action when required
I am pleased to announce
new members
of the County Team who will be part of these workstreams:
Gone Home : Ken Bristo / Ivan Dadswell
News received about two of our scouting members who passed on recently.

Ivan Dadswell was a scouter, GSL and ADC in the Woodbridge (later Deben) District and latterly Group President at Kesgrave. His funeral will be at All Saints Church, Kesgrave on Tues 3rd March at 14:30 followed by burial where he will be laid to rest next to Irene in the new churchyard.

Ken Bristo was a former Deputy County Commissioner and member of the County Leadership Training Team bringing new leaders on-board. His funeral is at Westerfield Church on Tues 10th March at 11:00.
Skills Academy May-2020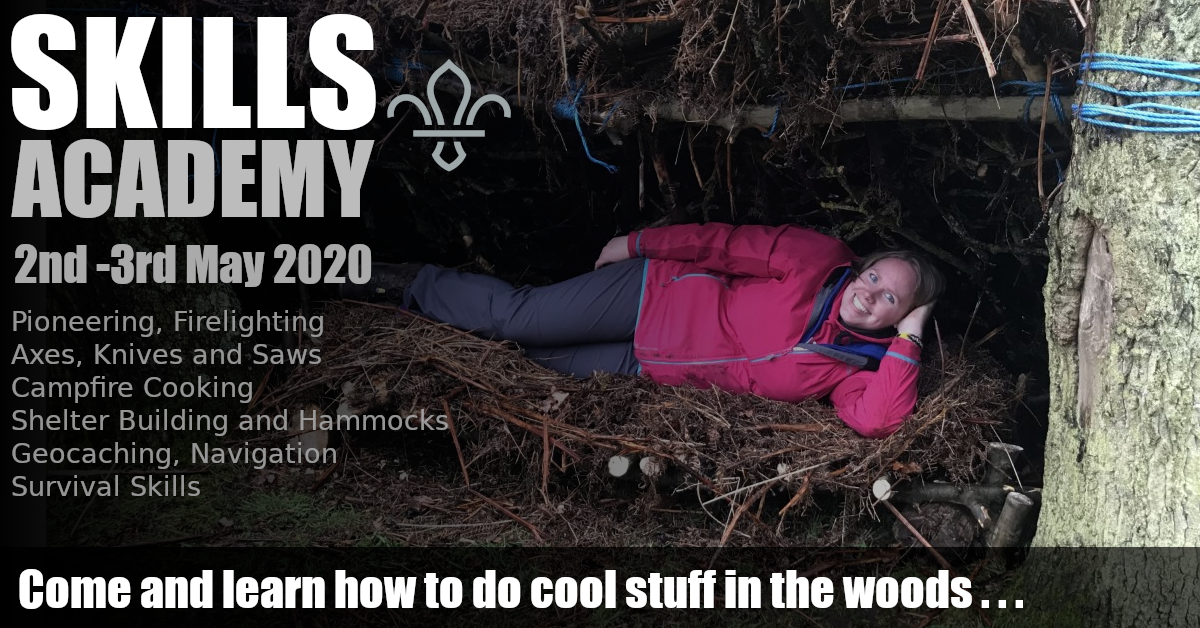 For Leaders
- Keep an eye out for more information when the Skills Academy will be opened for bookings for your chosen sessions....from Firelighting, Pioneering, Knives,Axes & Saws, Campfore Cooking, Shelter building & Hammocks, Geocaching, Navigation, Survival Skills
Come and make an IMPACT!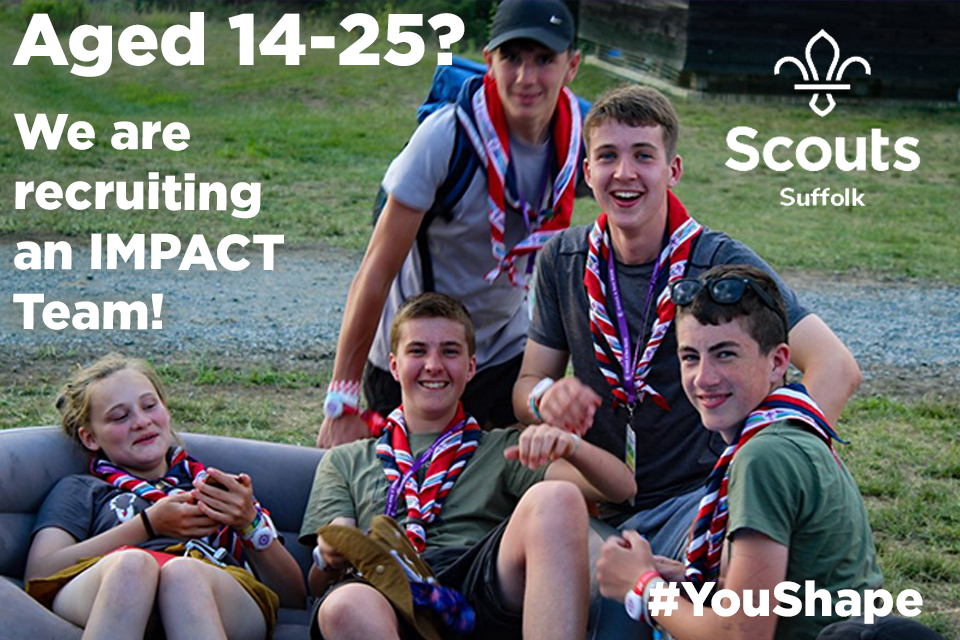 This is an opportunity for Explorers and Network to help shape and influence Suffolk Scouts!
We are recruiting an Impact Team. This is a group of passionate people aged between 14-25 years old who will work together to:
discuss, and have their views and opinions heard about Scouting,
shape and influence the management and governance of Suffolk Scouts
drive and embed youth shaped scouting in all levels of Scouting.
If you are interested or know someone who might be to join the team, please email
Suffolk Scouts County Youth Commissioner Ollie Smith at: This email address is being protected from spambots. You need JavaScript enabled to view it.
Deadline for applying or nominating someone: 31st March 2020. Come and make an IMPACT!
#YouShape #YouthShaped #SuffolkYSS


Gone Home - Jane Chaston
It was announced by her son, Richard (better known as 'Chas'), that Jane passed away on 29th January. Jane was a leader at 6th Ipswich in the past and lately an SAS member in Deben and an occasional helper at 1st Otley. Both her and her husband Colin, have over 45 years service with the scouts and were well known throughout the county for helping at county events - usually organizing the "bogs and bins" as they always liked to refer to it.
The funeral will take place at the Ipswich Crematorium, Colchester Road, Ipswich on 13th Feb at 10:45; no black - uniform welcomed, family flowers only please.


County Lunch 2020
There are a few places left for the County Lunch to be held on Saturday 14th March 2020 12.00pm for 12.30pm lunch at The White Horse Inn, Norwich Road (A140). Stoke Ash. Eye Suffolk IP23 7ET.

This is a informal "non uniform" event with 2 courses for £15.95 or 3 course £19.95 meal with a guest speaker.
For more information or to book a place, please contact This email address is being protected from spambots. You need JavaScript enabled to view it.a.s.a.p. - see event date on Calendar for details.


CMAT - Leader Hillwalking & Assessment weekend
The details for the hillwalking and assessment weekend event in Mar-20 are now available on the
CMAT Activities
page. Please also check the 'Guidance for Hillwalking Permits' document that the team have put together that gives the requirements for these permits.
Please book your place for the trip to Snowdonia before 12-Mar-2020