New Recruitment Campaign - Press Article
The EADT has published an on-line article about leader recruitment and waiting lists - may be in the paper tomorrow (Friday). You can catch the article here -
EADT - Suffolk Scouts Recruitment
. Grundisburgh Scout Group Annual Duck Race features in the photo..
New Volunteer Recruitment Campaign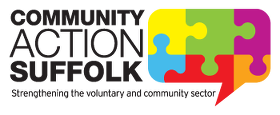 Suffolk Scouts have joined forces with Community Action Suffolk (CAS) to recruit more volunteers for local Scouting. Despite record numbers of adults volunteering in Suffolk we still have nearly 500 young people on our Waiting Lists across the County
This will be a co-ordinated approach to recruiting volunteers via the volunteersuffolk.org.uk website and linked to our own suffolkscouts.org.uk website. It will also include some novel approaches to Employer Supported Volunteering being promoted by CAS.
Headlined "You don't have to be Bear Grylls to volunteer with Suffolk Scouts" it aims to recruit across all roles in Scouting - Leaders, Supporters and Skills Instructors etc. It will highlight not only the benefits of Scouting to our young people but also what it means for the volunteer.
The joint enterprise will be launched during Suffolk Action Week taking place from Monday 30th September to Sunday 6th October. Suffolk Scouts will be alongside CAS at events throughout the week. Look out for events near you.
Keith Gleen
ACC Growth & Development
Reminder - County AGM
P
eter Jones (
County Chair) and Mark Pearson (
County Commissioner)


Request the pleasure of your company at


The Annual General Meeting of the Suffolk County Scout Council

on

Thursday 26th September 2019, 7.00pm for 7:45pm

at

Hallowtree Activity Centre, Nacton, Ipswich, IP10 0JP


Light refreshments will be served from 7.00pm to 7.45pm


RSVP to: Carl Gloess, County Secretary,
143 Cauldwell Hall Road, Ipswich, IP4 5BS.

Tel no: 01473 711678. Email:

This email address is being protected from spambots. You need JavaScript enabled to view it.
Water Activities for 2019/20
The Water Activities programme has been updated on the
Activities page
Click on the link to get to the page and download the updated programme. The Calendar has also been updated.
Training Academy 16
Bookings are open for the next Training Academy taking place on 5th and 6th October at Hallowtree. Closing date for bookings is September 20th and spaces are limited per module.
Visit the Training Manager website to get booked on - you'll need an account to get booked in. See more under the Adult Training page.
CMAT - Climbing/Hiking Weekend - Oct-19
The CMAT Team have now issued the application form for the next event for climbing & hill walking (& optional mountain biking) to be held at Gradbach Scout Centre 4-6th Oct. The form can be downloaded from the
CMAT Activities
page.
Bell Boat permit course
A one day course to equip you with the skills to run bell boating for your section - ideal for Beavers and Cubs. No previous paddling experience necessary. If you don't meet all the criteria on the day, we'll do a support plan for you to work towards gaining your permit at a later date.
Book using the link on the Water Activities page.