Suffolk Cubs Virtual Carol Service
The virtual carol service is now live!
Jo Cracknell, ACC Cub Scouts introduces the virtual carol service that her team of leaders, parents and cubs have assembled.
It is now live on YouTube and can be found on the link below. Click on the 'YouTube' link in the botton right to open on a bigger screen.
Many thanks to all those involved!
COVID-19 News Bulletin #18 - 14th December 2020
Whilst we still have a long way to go before we can fully return to all of the Scouting activities we are used to, there does seem to be a light at the end of the tunnel. The start of the vaccination programme gives us hope for a better year in 2021. Many of us will have been meeting again since coming out of lockdown at the beginning of the month and hopefully we will be able to continue to do this in the New Year.
Support for Specialist Activity Risk Assessments
A reminder that there are specialist activity teams in the County who can support you with activity risk assessments, should the need arise. Those of you with adventurous activity scheme permits will have demonstrated, as part of your permit assessment, the ability to appropriately risk assess the activity- both in the planning stages and dynamically during an activity session. However, if you want to discuss your risk assessment with another activity specialist and you do not have your own contacts, please contact Leigh Foster-Green (This email address is being protected from spambots. You need JavaScript enabled to view it.) who will put you in touch with someone who you can talk to.
Race Round the World
Well done to all the groups who took part in Race Round the World, raising funds for the groups hardest hit and at risk of closure by the Covid crisis. Cubs won the race by raising over £67,000. In total over £200,000 was raised.
Lowestoft Scout Raises Funds for Children in Hospital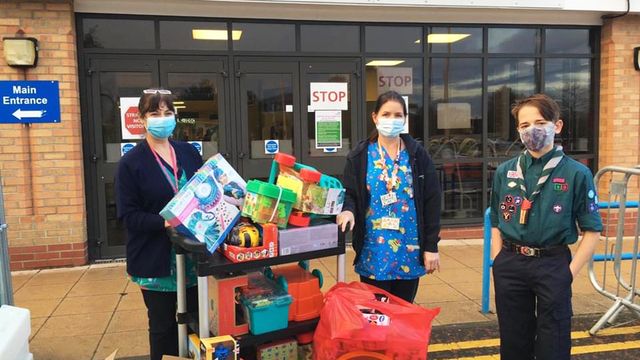 Oscar Cone in Lowestoft raised over £400 to help children who are in hospital over Christmas. This is a fantastic effort and a great example of the true spirit of Scouting.
He went on a spending spree and purchased 60 toys for the children's ward of the James Paget Hospital. Read more about this as reported in the Lowestoft Journal here. (Picture credit - Emma Cone)
European Jamboree 2020+1 Cancelled
Over the past two weeks, the European Jamboree Organization has been working closely with their partners in the European Regions of WAGGGS and WOSM, as well as the Host City of Gdańsk.
After careful consideration of the available data based on the unsettled situation with the global COVID-19 pandemic, and a significant drop in registered participants, the decision has been taken to cancel the event.
The Suffolk European Jamboree Team will be in touch with our contingent members via ZOOM tomorrow evening (24th Nov)
COVID-19 News Bulletin #17 - 16th November 2020
"…we had a sailing boat of our own on which we lived and cruised about, at all seasons and in all weathers, and we had a jolly good time – taking the rough with the smooth." (Lord Baden Powell 1932).
We do seem to have been taking the rough over the last few months with very little smooth sailing. Having all put in so much effort to return to scouting over the last few months, the notice of a further lockdown was a disappointment.
The news of a potential vaccine for Covid-19 is a boost to our future plans. Whilst nothing is yet certain, we can start looking forward to returning towards normality during next year. Now would be a good time to start planning some exciting activities for when we are able to start meeting again. Perhaps the idea of a return to camping again might be an alluring thought.
Baden Powell would not have spent his time looking at the downside and in his final letter, he inspired scouts to "look on the bright side of things instead of the gloomy one".
D of E Award Success
Despite the complications of the Covid restrictions 15 Explorers from three units in Suffolk have managed to complete their expeditions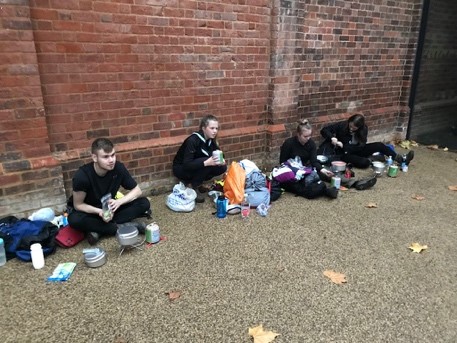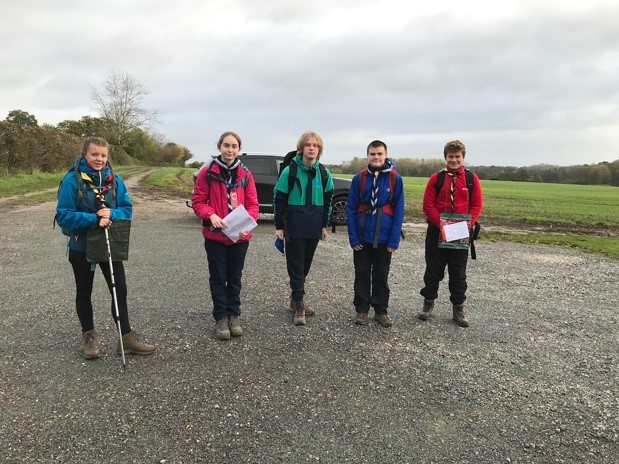 towards their Bronze and Silver awards. Good forward planning by both leaders and the Explorers allowed the group to achieve exciting and challenging activities, but still adhere to the government and scouting safety guidelines. You can read more about this here.
Wolsey District - Volunteer Vacancies
The Wolsey District now has a number of vacancies to help the new team deliver the best possible Scouting for young people.
The roles for the District Chair, District AAC Panel member, District Network Commissioner, District Explorer Scout Commissioner and District SAS Manager are all available in more detail on the Volunteer Vacancies page of this website (click on any of the pictures to link to it).
Closing date for all the vacancies is 11th December 2020.

Training Advisors needed...
Training Advisors
We are continuing to roll out our Skills for Life Strategy and we need to make sure that our volunteer leaders and managers are receiving the best possible support when it comes to training and their personal development. This will enable leaders and managers to be confident that they are able to provide the best possible Scouting to young people and feel well supported by a team of training advisers. We already have excellent levels of compliance to training and we need to ensure that volunteers feel they have someone to turn to and help them in their personal development within Scouting.
There is now an opportunity for you to apply or put forward someone you know for Training Advisors and Training Advisors (Managers and Supporters).
Please contact This email address is being protected from spambots. You need JavaScript enabled to view it., County Training Manager or This email address is being protected from spambots. You need JavaScript enabled to view it., Deputy County Training Manager (Managers & Supporters) to find out more about what's involved.
Don't hold back, ask for more information and you may find yourself qualified to take on the challenge! Please apply by 15th December.
Coronavirus - Lockdown from 5th November
We have today been given the sad but not unexpected news that from tomorrow, Thursday 5th of November, the readiness level for Scouting in England will return to RED. This means that no face-to-face Scouting can take place for the time being. Whilst this will be a disappointment for the very many leaders and young people who have started to meet again, this decision is designed to reduce transmission of the virus and to keep us all safe. Here in Suffolk we are fortunate to have one of the lowest rates of transmission in the country at present, so we will remain hopeful of an early return to face-to-face Scouting in the near future.
During this time, we can continue with remote scouting activities. Over the past few months there has been a vast increase in the volume of material and ideas for remote scouting, both from our own Adventure Continues programme, and on the Scouts at home pages from HQ. Do get involved in the Race Round the World initiative to raise funds to support the most vulnerable scout groups, who may risk closure. This is an ideal activity to keep our young people connecting with scouting.