Welcome!
Welcome to the online home of Scouting in Suffolk. We'll aim to bring you all the latest news and resources we can to help you in the day to day fun, challenges and adventures in Scouting, regardless if you're a parent, young person or leader!
We hope you find this website useful and if there's something you would like to see, something we have spelled wrongly or you just want to let us know about something, then please get in touch via the "Contact Us" links!
S.A.I.D Workshop
Would you like some support and useable strategies for providing reasonable adjustments for the young people your sections?

If you would like to join us and develop opportunities for your young people, then please come along to a session being run by the S.A.I.D Team from Scout HQ.
The SAID Team are a group of specialist advisers with expertise in ensuring scouting provision is inclusive, accessible and as diverse as the communities in which we live.
The team will be on hand with workshops to equip adult volunteers in Scouting with practical skills, knowledge and confidence to support inclusive Scouting on Saturday 9th March, 8.45am - 12pm at The Blackbourne Community Centre, Elmswell, IP30 9GY.
Due to likely high demand, please confirm you will be attending via Keri John at

This email address is being protected from spambots. You need JavaScript enabled to view it.

- thank you


Gone Home: Howard Shedden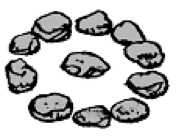 Howard Shedden passed away in Bury St Edmunds hospital on Sunday morning. He was active in the Sudbury district as ADC Scouts and at County level, was a trainer passing on his pioneering skills. His cremation will be at Bury St Edmunds crematorium on Monday 18th March at 13:30
Orwell Challenge 2019
You may like to take part in the Orwell Challenge 2019 as part of any group fund-raising activities. If you register before the end of February, you can take advantage of a discount. The attached leaflet contains all the information.

Water Activities for 2019
The Water Activities programme has been updated on the
Activities page
to include an Aquatic First Aid course which is suitable for BCU and other water/activity instructors available in March & April. Click on the link to get to the page and download the updated programme. The Calendar has also been updated.
Summer Cruise 2019
Suffolk Scouts Water Activities Team are again running a Summer Cruise in 2019. We will be sailing from Southampton to the Channel Isles and back from 17th to 24th Aug in the 49' Sail Training Yacht 'Offshore Scout'.
This is open to members of any section, male or female, no experience necessary. Priority booking will be given to Scouts & Explorers but we need to fill the boat so all applications are welcome.

For more information and booking, please contact This email address is being protected from spambots. You need JavaScript enabled to view it. - more details in the flyer below

WSJ 2019 - IST recruiting !
The UK Contingent is already home to 700 International Service Team (IST) comprising Scout and Guide Leaders from across the UK. If you will be 18 by the time of the Jamboree, then you can apply to join the IST.
The Contingent is looking to recruit hard working individuals who are commited to delivering an amazing Jamboree for young people from across the world. Being part of the IST is a fantastic opportunity for you to work in a multinational team, use your skills, talent and knowledge in a new and environment.

We hope that all IST can gain new experiences and share nww skills when they return home! Click on the link below for more info and how to join up before 17th Feb.
WSJ IST Recruitment Link



CMAT - Hillwalking Permit training & Assessment weekend
The CMAT team have organised a hill walking permit and assessment weekend (mainly for leaders) in Mar-2019 based at Great Tower in the Lake District.
On offer is hillwalking and training or assessment for a hillwalking permit. The weather is often severe at this time of year and attendees should come suitably prepared.

An optional overnight wild camp will be offered to those with appropriate experience and equipment. Note this is an essential aspect of the Terrain 2 permit assessment, but is not required for Terrain 1 or personal permit assessment.


The application forms (Word format) are now on the main
CMAT Activities
page (click on link) and return
asap
to Andrew Waller.