New Moot 5 website
Finally the new Moot 5 website has been launched!
Have a look at
http://www.moot2013.org.uk/
, take a look at the photos from Moot 4..... and don't forget to enter the
badge competition
!
POR Changes
Earlier this year, the GSL day received feedback that consultation about any changes was an area that would be good to improve. HQ are about to launch some changes to the Policy, Organisation and Rules (POR) and you can preview these and offer feedback.
See the HQ page from the link here -
POR Updates
MOOT 5 - Badge Competition
The 2013 MOOT Camp will have as its theme "MOOT in Motion".

Your challenge (if you chose to accept it!) is to design a badge that we can give to every participant.
The badge is not to exceed 70mm in diameter or 50mm x 70mm as a rectangle and cannot be more than 6 colours.
The winner will receive a prize which will be revealed at a later date.
New Commissioner for East of England
Matt Mills has been appointed to lead Scouting in the East of England. The appointment as Regional Commissioner will take effect from 1 October 2012.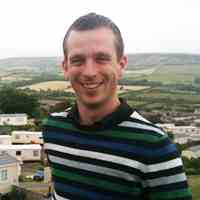 Announcing the appointment, Mark Tarry, England Deputy Chief Commissioner said, 'I am delighted that we have been able to appoint Matt into this key role.'
Matt brings a wealth of Scouting experience to the role: he has been an adult member of the Movement for 15 years, joining as a Cub Scout in 1987 before moving on to Scouts and Venture Scouts and becoming an Assistant Scout Leader in 1997.
Matt has held various appointments including Acting District Commissioner, Deputy County Commissioner and a member of the operations committee. In addition he has spent time as a staff member supporting the UK at the 2007 World Scout Jamboree.
Matt's responsibility in this role will be to directly manage the team of County Commissioners in the East of England Region and support the strategic management and development of the Region.
Jenny's Journal - July 2012
Another busy week started on Monday with the Stowmarket District AGM. On Tuesday I attended Lowestoft's District AGM, when District Commissioner Peter Jarvis handed over the reigns to Tony Hawksworth. Peter has given ten years' outstanding service to Lowestoft. On Wednesday, it was Sudbury's turn and this concluded the Disrict AGMs for this year.

What a fantastic weekend I've just had.

Ryan & Tom - Olympic Torch Bearers
Ryan Tutthill, an Explorer Scout in the Stowmarket District has been chosen to carry the Olympic Flame as part of the first leg along Burton End along the route from Haverhill to Bury on Saturday 7th July.
You can read his "Nomination Story" on the attached link here on the Olympic Route website - Ryan Tutthill .
Tom Duncan, an ASL with 3rd Sudbury Sea Scouts, is also carrying the torch later on the same day in Bury. You can read about his nomination here - Tom Duncan.
We wish both of you all the best with the torch run!
Jenny's Journal - June 2012 - part 2
It's been a busy week. Monday evening I popped in to the CMAT meeting at Hallowtree. This group of Leaders are fantastic, planning climbing and walking trips for young people in the County. Tuesday was Deben District AGM , yet more fantastic Leaders who work tirelessly to give the youngsters in their sections a fun and challenging time. Wednesday was the County Appointments Advisory Panel at Hallowtree and I am so pleased to report that Brian Harvey is the new ACC Beaver Scouts. I know that he will do a super job.