COVID-19 News Bulletin #8 - 27th May 2020
As we move into yet another month of restrictions there is little sign of an early return to normal scouting activities. Whist online scouting helps our young people continue to have some contact with scouting activities, it is at this time of year that many of us would be heading off for more adventurous activities. We can at least make plans for events and adventure for that magical time when normal service resumes. You can follow our news and ideas at https://www.suffolkscouts.org.uk/coronovirus. All content we post will be based on UK Government and The Scout Association guidelines. Our Facebook and Twitter pages will be updated with pictures and videos of what our young people are up to regarding Scouting.
Suffolk Scouting Sunflower Challenge: Supporting Age UK Suffolk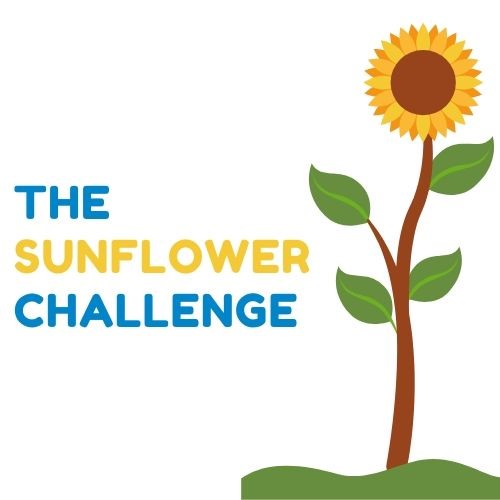 We are pleased to announce a Community Impact fund raising project with Age UK Suffolk. The value of intergenerational relationships in our community is a part of the values of Scouting. With the country starting to think about a "new normal", the reality is that for many thousands of older people, this could be a while away. Older people are by nature of their age, in the more vulnerable pockets of our society and could face longer periods of time in their own homes, or with restrictions in going out and about – and this contributes to an already desperate problem in Suffolk around loneliness and social isolation.
Suffolk Scouts will be leading a fund raising initiative to grow and have sponsored a Sunflower based on its maximum height. We have about 6,000 Beavers, Cubs, Scouts and Explorers which equates to a lot of sunflowers and turning Suffolk golden yellow! We look forwards to lots of posts on Facebook of sunflowers and please send your photos in. Once the sunflower has been grown the flower can be donated to an elderly person to brighten up their life.
Funds raised will go towards new services that Age UK Suffolk have been running. Emergency Shopping Service and Good Day Calls services.
Sunflower seeds can be got FREE of charge from selected East of England Co-op stores (with garden outlets). Just provide evidence that you are a member e.g. badge, uniform, scarf. Many thanks to the East of England Co-op. Full details are available here.
Getting Food Savvy - Competition for Beavers & Cubs
Calling all Cubs and Beavers in Suffolk. We need you to help us to save food and get Food Savvy!

Delicious Drawings is an exciting and creative art competition for primary school aged children in Suffolk to get their creative juice flowing, to help us think about the value of food and show how you can stop tasty food ending up in the bin. It could be the perfect half term project!
There are some great prizes to be won! All the competition details can be found by heading to our website www.foodsavvy.org.uk/kids-competition (or click on the picture above).
The competition will run for one month with the deadline for emailed entries being Friday 20th June.
Good luck!
The Food Savvy Team
#Adventure Continues - Challenge 5 - Youth Shaped Adventures
#AdventureContinues Challenge 5 is here! This time it's all about you shaping and leading your Scouting adventure!
Have fun, and remember to let us know how you get on! - Click on the link - Challenges
New County Training Manager
I am pleased to announce that Jenny Roe has been appointed as the County Training Manager (CTM) for Suffolk. Many of you will know Jenny as she was previously a Deputy CTM for Suffolk. Jenny will be building a team of supporting Deputy CTMs, Leigh Foster-Green remains part of that team and new team members will be announced once their appointments have been made. Her overall responsibility will be for supporting the county with particular emphasis on the personal development of our adult volunteers through training provision, talent spotting, volunteer recognition and general education. If you are interested in being part of the Training team, please get in contact with me or Jenny.
I would like to thank Alfie Foster-Green for the excellent work and the good shape he has put the County in with the provision and help for volunteers in their personal development and training.
Jenny takes on the role at a time where Suffolk Scouts are one of the top Counties/Areas in the UK for completing mandatory training (particularly Safety, Safeguarding and GDPR in this lockdown period). Since January, we are the 6th most improved County and we are top10 in terms of leaders and Executives with training up to date. Please complete your online training if you are one of the few left to do it!
Please join me in welcoming Jenny into her new role.
Mark Pearson
County Commissioner – Suffolk
COVID-19 News Bulletin #7 - 13th May 2020
Thank you for your continued support. Please remember that the key communications over the coming months will be the weekly email newsletter and our website https://www.suffolkscouts.org.uk/coronovirus. All content we post is based on UK Government and The Scout Association guidelines. Our Facebook and Twitter pages will be updated with pictures and videos of what our young people are up to regarding Scouting – there is lots going on!
A recent UK survey showed that Suffolk Scouts is the top in the Eastern Region for running online programmes during the Covid19 pandemic, standing at 92% of groups, well done for your hard work and resilience in these challenging times.
Is your "virtual" programme accessible and inclusive?
Like many Groups and Sections across the UK, you may be successfully running virtual programmes with your young people. However, have you thought about those with Special Educational Needs and Disabilities or those who struggle with social communication?
One Cub pack (31st/9th Ipswich (Tuesday) Cubs) has every single Cub in the pack participating in their accessible to all and inclusive programme.
Here are some of their ideas that you may wish to consider.
They have put out a range of 80 activities / challenges some of which are specifically aimed at gaining certain badges and some of which are purely for fun. The challenges are wide-ranging from the intricate to the quick and easy
The Cub parents can upload evidence that can be handwritten, typed, photos or video logs onto an education platform called Seesaw. Leaders can be contacted through Seesaw if there are any queries via parents and leaders are responding to every submission.
They also sent out the challenges in a complete word document at the beginning so that parents could print them if they prefer and have a complete list to cross off as the Cub does them. Any subsequent challenges added since the beginning have been added to the Seesaw platform and emailed to parents
It was sent out with a covering email explaining it was designed to be completed at home but there was no expectation or requirement for Cubs to HAVE to complete any of the activities and what they do can be done at their own pace
The Leaders are sending out a weekly update to all Cub parents detailing some of the highlights of what has been uploaded and making them aware of young people who have gained activity badges and any birthday or memorable occasions. This is sent out during the normal Cub meeting time each week.
Some of the submissions from the Cubs are really innovative and clever ones as well as ones that make you smile e.g. one of the challenges is making a sandwich with one hand that links to the Disability Awareness activity badge and one of the cubs is using their foot to hold the bread still while they butter it and another one uses their mouth to open the fridge to put the butter away!
#Adventure Continues - Challenge 4 - Outdoors
For #AdventureContinues Challenge 4, let's go outside and make the most of your time outdoors. Have a go with as many as you like – there are 3 levels to choose from
Have fun, and remember to let us know how you get on! - Click on the link - Challenges
Ollie Smith takes on new UK challenge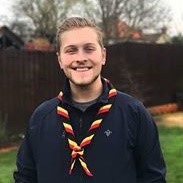 Ollie Smith, our Suffolk Scout County Youth Commissioner, has now been appointed as Deputy UK Youth Commissioner for UK Scouts and as result will be finishing his role as Youth Commissioner once we have recruited a new County Youth Commissioner. He will continue to be involved with Suffolk Scouts and continue to lead our programme initiatives.
He'll join the national youth team headed by Ollie Wood, to work towards the Scout Association's strategic objectives and support over 550 Local Youth Commissioners to ensure that 460,000 Scouts aged 6-18 get the opportunity to shape influence and lead their Scouting adventure working in partnership with adults. Ollie will also support leaders across the UK to enable young people with skills for life.
UK Youth Commissioner, Ollie Wood, says "I am really excited to have Ollie on the team, confusing as sharing a name may be. He has done a wonderful job in Suffolk and I am very pleased that across the UK we will benefit from Ollie's energy, enthusiasm, creativity and his rich experience in the Youth Commissioner role. It has been brilliant to see the positive benefits of having Ollie in post in Suffolk, and I know he will do a fantastic job in this role!"