Welcome!
Welcome to the online home of Scouting in Suffolk. We'll aim to bring you all the latest news and resources we can to help you in the day to day fun, challenges and adventures in Scouting, regardless if you're a parent, young person or leader!
We hope you find this website useful and if there's something you would like to see, something we have spelled wrongly or you just want to let us know about something, then please get in touch via the "Contact Us" links!
Offshore Sailing Weekends 2018
The Suffolk Scouts Water Activities team have booked one of the Adventures Offshore Sail
Training Yachts for another Suffolk County Scouts Offshore Sailing weekend. These weekends have been running for the past six years and they have proved to be very popular.
County Fees 2019
At the County Executive on the 7th June 2018 the Committee agreed that the Membership fee for the County in 2019 would be increased from £7.00 to £7.50 (with no payment for Adults over 18).
The National fee will be set in September and I will let you know the amount in due course.
Keven Mulley, County Treasurer
Rama's Roundup - Summer 2018
It has been great to be able to continue to meet Scouts, Explorers and Leaders over the last few months with visits to Troops in Ipswich and supporting a small group of Explorers to organise a two day Passport Expedition. Thank you to the Scout Leaders from Wolsey for welcoming me to their District Meeting in March and especially to Deben District for inviting me to attend your St Georges Day Parade.
I was also privileged to visit Rendlesham Scouts at Hallowtree to present their first Gold Chief Scouts Award (with more scouts almost there).
The Ringtail Review - Apr/Jul 2018
Spring has certainly sprung and after a spot of "spring cleaning" Pig in Camp Blanket has journeyed up the A14 to Hallowtree and is situated at the top building. He is keeping an eye out as you arrive in the car park. Please say 'Hello' when you pass him. If you would like him to attend your event please could you let me know.
The Easter holiday arrived and went in a flash. I hope you all had a "cracking" time whilst enjoying the break.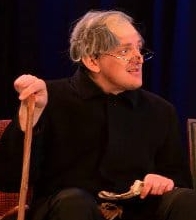 The Ipswich Gang Show celebrated in style as it was their 80th year, I felt proud to be a member of the cast. Well done to everyone on stage, off stage and all around for their help in making it such a success. It was great to see many fellow Scouters enjoying the experience including Jenny Mullan, Ex CC and the DCs from Deben, Orwell and Wolsey at the show. Steve Leach (Wolsey) said "That it was very good and always exceeds his expectations, It's great to see so many people on stage enjoying it!". I was also surprised to see Peter and Janet Jarvis who travelled from Lowestoft who thought it was just fantastic and commented that "I make an excellent 80 year old!"
Commissioner's Corner - 'Sup Suffolk - Jun-18
Hello Suffolk
What a busy few months we have all had, as we head into the summer. As always I have been blown away by the quality scouting experiences we have been giving our young people and the opportunities they are being given to shape their experience, whilst developing skills for life.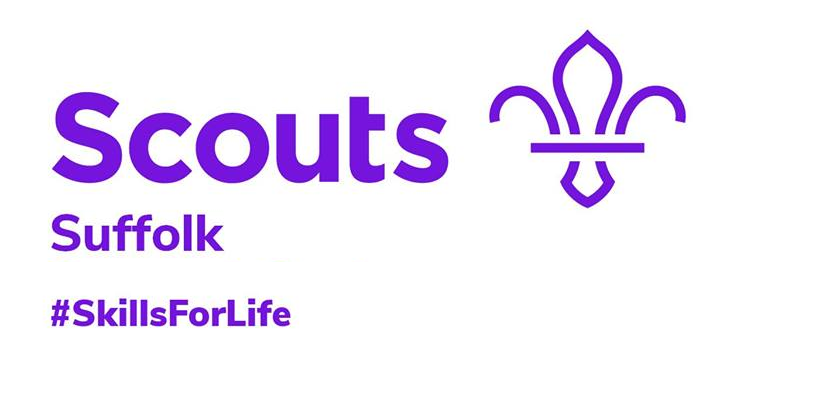 The new branding guidelines were released in May and alongside it the new logo for our movement. The feedback I have had about the new brand has been overwhelmingly positive, in both our young people and our adult volunteers. The fresh new look to the scouting brand doesn't change the provision we offer on the ground of course, but it does give us a fresh, marketable logo that has been designed to reflect our movement as a modern, contemporary provision for young people up and down the UK. It has been lovely to see so many of you using the new branding in advertising your events, activities and fundraisers. I urge you all to promote scouting using the new brand, so that we are offering a consistent message to those both in and out of scouting about who we are and what we stand for. More information and resources about all things branding can be found here - https://scoutsbrand.org.uk/home.
CMAT - September expedition to North Yorks.
CMAT's September climbing, caving and hill climbing weekend based at Hornby Laithe, near Settle, North Yorkshire 21-23 September 2018. All information is on the page for CMAT Activities (click on this link). Sign-up via the eventbrite link.
Stowmarket District - Commissioner Search
Some of you, especially those who are involved in Scouting in the Stowmarket District, will already know that the District Commissioner, Barbara Cutting is soon to step down from the role.

A Search Group is at work looking for names to offer to the County Commissioner as suitable candidates to succeed Barbara in order to continue and build on the development and growth of the District which she has achieved during her time as DC.
The Search Group seeks your assistance in its task.