Commissioner's Corner - 'Sup Suffolk - Jul-17
Happy summer to all of you wonderful scouting volunteers, what a busy couple of months it has been!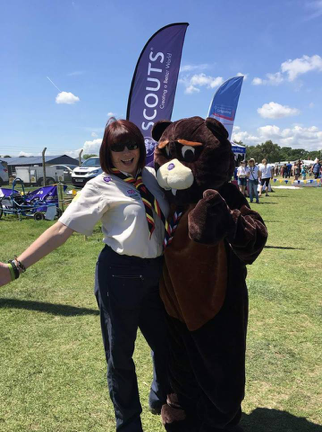 The fabulous weather arrived just in time for many district and group camps, as well as a host of other amazing events, including The Suffolk Show. Deben district manned a very busy stand during the two days at Trinity Park, along with supporters from Orwell and the County Team. Mr Beaver stole the show of course, as he leapt around the show ground entertaining young people and the 4x4 drivers too. He even managed to hitch a lift! My sincere thanks go to Deben and to all of those who came along to help at this special event, particularly Paddy Jackaman (aka Mr Beaver) for his unrelenting enthusiasm.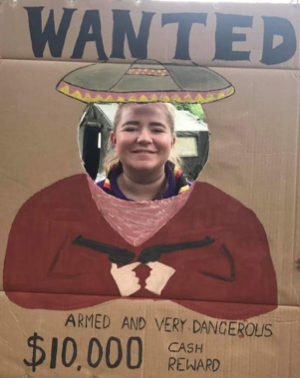 Ollie and Beth, our County Youth Commissioners have been out and about visiting various camps and events, touching base with leaders and of course our young people. Bury St Edmunds District Beaver's put them in the cells and offered them up for reward, at their western themed Camp! I am glad they managed to get out again! Ollie and Beth, as am I, are blown away by how progressive Suffolk is in developing our young people in shaping their own scouting.
Wolsey recently held another District Cub Council event at Belchamps Activity Centre, during which the Cubs trialled new activities for inputting into their programmes, whilst learning about risk assessments and developing a multitude of skills for life. Young leader training continues to grow throughout the county and it is evident that youth shaped scouting has been truly embraced and is more prominent in our sections than ever.
Lowestoft held their amazing, all section District camp at Herringfleet, which saw over four hundred young people from every section having the time of their lives and the fabulous leader team at Wolsey's District Beaver sleep over, provided lots of opportunities for our younger members to experience adventurous activities.
Introducing the new CC... and a challenge..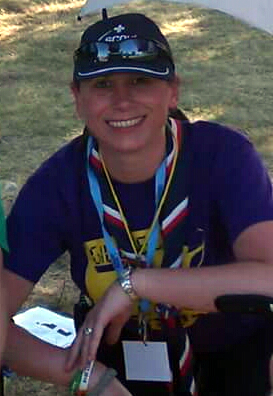 Hello to all you fabulous Suffolk Scouters, I do hope you had a lovely Easter!
I am delighted to have been asked to lead Suffolk forward as your new County Commissioner and am looking forward to getting out and about to meet you all.
I would like to thank Jenny for her wonderful service and true leadership of the County during her time at the reins. Jenny has always remained 'one of us' and cared passionately about not only our fabulous young people, but also the incredible leaders that Suffolk has, each of whom provide such fabulous opportunities for our young people. I share Jenny's passion for our wonderful county and am excited for Suffolk's future.
This is my first posting for County News and of course it needs a punchy title - and for this I need your help! Therefore, I am launching a County competition to come up with a snappy title for my slot in County News.
The only two things I am giving you to work with are...
a) My name is Jane Dickinson and
b) I am County Commissioner.
The competition is open to all scouters both young and old, from every section. Can you suggest a title? Send your suggestions to me please. The competition deadline is 15th June 2017 and the winner and runners up will be notified by the 20th June 2017. Good luck and thank you in advance!
Subcategories
Archived blogs from Jenny Mullan, the County Commissioner for Suffolk (May 2010 until Mar 2017).