Happy summer to all of you wonderful scouting volunteers, what a busy couple of months it has been!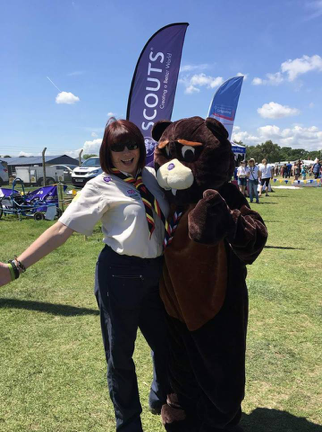 The fabulous weather arrived just in time for many district and group camps, as well as a host of other amazing events, including The Suffolk Show. Deben district manned a very busy stand during the two days at Trinity Park, along with supporters from Orwell and the County Team. Mr Beaver stole the show of course, as he leapt around the show ground entertaining young people and the 4x4 drivers too. He even managed to hitch a lift! My sincere thanks go to Deben and to all of those who came along to help at this special event, particularly Paddy Jackaman (aka Mr Beaver) for his unrelenting enthusiasm.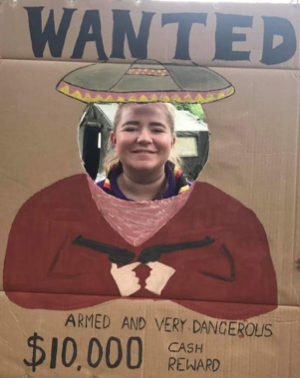 Ollie and Beth, our County Youth Commissioners have been out and about visiting various camps and events, touching base with leaders and of course our young people. Bury St Edmunds District Beaver's put them in the cells and offered them up for reward, at their western themed Camp! I am glad they managed to get out again! Ollie and Beth, as am I, are blown away by how progressive Suffolk is in developing our young people in shaping their own scouting.
Wolsey recently held another District Cub Council event at Belchamps Activity Centre, during which the Cubs trialled new activities for inputting into their programmes, whilst learning about risk assessments and developing a multitude of skills for life. Young leader training continues to grow throughout the county and it is evident that youth shaped scouting has been truly embraced and is more prominent in our sections than ever.
Lowestoft held their amazing, all section District camp at Herringfleet, which saw over four hundred young people from every section having the time of their lives and the fabulous leader team at Wolsey's District Beaver sleep over, provided lots of opportunities for our younger members to experience adventurous activities.
Stowmarket held a joining in camp, which had an international theme, in which beavers and cubs shared experiences such as the… 'I'm a Scout – Get me out of Here' - meal worm challenge; tie-dye T-shirt making and tasting foods of the world. It was so awesome seeing the international programme being delivered to so many, without anyone even stepping offshore – although the Beavers and Cubs did need their passports!!
In these dispatches, I only have limited space to mention just a few of the fabulous activities that have taken place over the last few months across our county. I know just how busy you have all been, providing such amazing opportunities for our young people to experience the outdoors, be it on land, on water, on a camp, up a mountain, or in your weekly sectional meetings.
It is awe inspiring to see the effect that you all have on young people's confidence and personal development. I was particularly struck by a young scout from Stowmarket, who during a 'Jeremy Kyle' styled Scouts Own on a sunny Sunday morning, asked the vicar…'
If God exists, why are there so many bad things happening in the world'
? Scouting gives young people the confidence to ask such questions and to look at the world and the environment with wider eyes. This young boy's question stayed in my mind for some days and I found myself thinking about our balanced programme and just how important it is in helping our young people to develop into citizens of the future.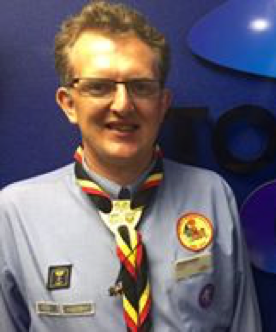 I would like to take this opportunity to congratulate Brian Harvey on his appointment as ACC (6-11yrs). I know that Brian's enthusiasm and dedication will serve the Cub section just as well as it has in the Beaver section over the last five years. Brian works tirelessly to support programme opportunities and is raring to go with these two sections, so please do ask Brian if you would like any programme support or advice in your section.
Karen Pettitt (ACCI) has been out visiting sections, providing invaluable support and guidance to those who are running, or hoping to run, international opportunities for our young people. Karen has also been very busy working with me on the South Africa expedition, as well preparing for leader selection for the 24th WSJ in 2019, and Roverway2018. I am so looking forward to meeting the new leader team's once they have been appointed. Participant applications will be published soon and WSJ fever will once again commence…what a fabulous opportunity these events are, for inspiring the delivery of the international programme across all sections.
In a couple of weeks' time, I am off along with 22 other leaders to South Africa and Lesotho with 113 participants. This 26-day adventure marks the start of a long-term relationship with our scouting friends in the North-West Province in South Africa. I will report more on this exciting opportunity in my next dispatches, when I will be launching an exciting, international themed County Commissioner's challenge, for all of our young people.
Finally, as you can see…the name of the blog for my notes is 'Commissioner's Corner, 'Sup Suffolk'!
Thank you to Jamie Mortimer for your suggestion, which was chosen because it was sent to me with a particular accent! Sup Suffolk is a variant of 'Wassup Suffolk', or if you are still unsure…'What's up Suffolk'!
Until next time, I wish you all a fabulous summer break and a well-earned rest!
Thank you for all that you do.
Jane