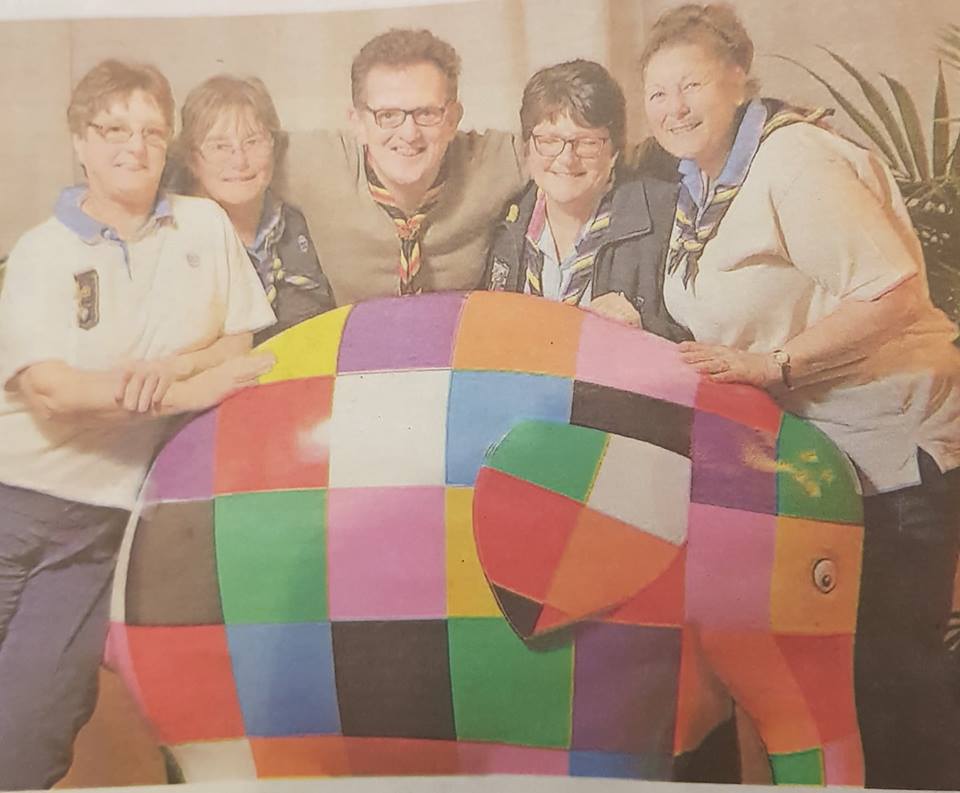 2018 has flown by already, I can't believe it's March already! And I have been already looking ahead to 2019 with the launch of St Elizabeth Hospice's next sculpture trail. Elmer celebrates his 30th Birthday next year along with the hospice and we have purchased an Elmer.
My thanks to my County Beaver Leader Ann Robertson, in Sudbury for arranging a team to decorate this elephant. It will be covered in a patchwork of programme all over but what badges do you wish to include?
Please send your ideas to me to This email address is being protected from spambots. You need JavaScript enabled to view it.
Watch out for more information and Pig in Camp Blankets arrival at Hallowtree.
Happy Scouting
Ringtail
ACC Youth Programme 6-11 years old