School was out for Summer and it was on with plans for our big day. Margaret and myself got married at the Holiday Inn, London Road at the end of July.
It was lovely to celebrate with many friends from our Scouting Family. Many thanks to all those from the Beaver family who gave us many presents to help us celebrate. Our special thanks go to Gemma Eglington for organising these surprises.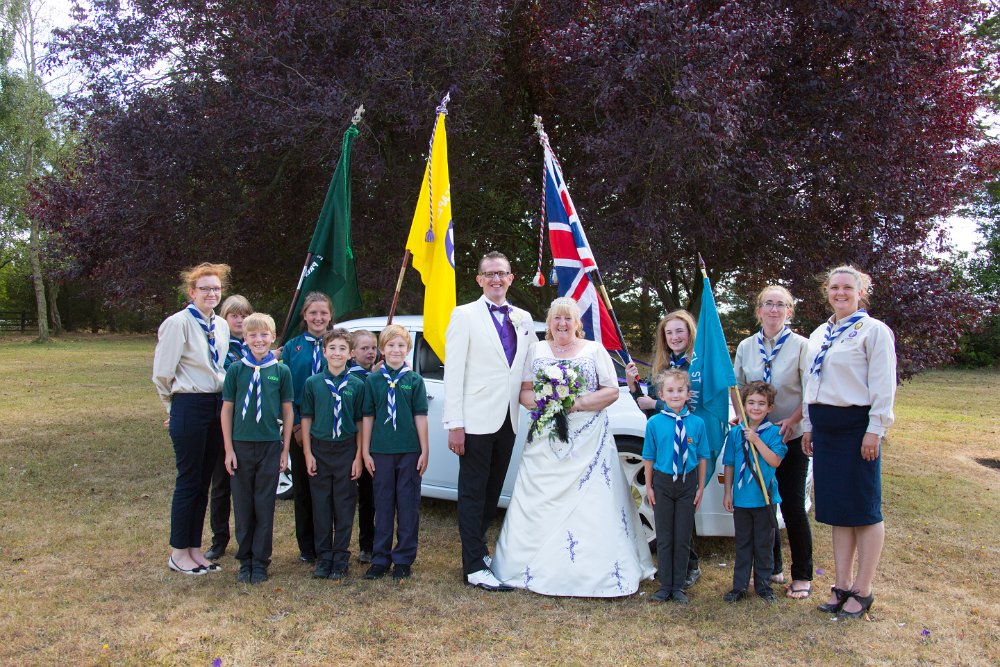 1st Capel Scout Group treated us to a guard of honour and I couldn't have gone wrong without my best man Lee Warvill. The day was topped off with best wishes from Jacob, the young beaver from Canada and his family.
Looking ahead to the Autumn, Lowestoft Beavers will be camping at Herringfleet in September and I am sure everyone across Suffolk will be going out and exploring the dark nights.
Keep Safe.
Ringtail
ACC Youth Programme 6-11 years