We have linked with Volunteer Suffolk which may have further specific volunteer positions advertised for local scout groups - please go to the
Volunteer Suffolk website
for more information and where you can see an outline of all the roles advertised.
Please find below some of the current vacancies that we have in Suffolk. Details are available in the links associated.
Please contact the
County Office
in these cases.
---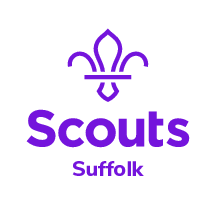 We have some County vacancies, who will also join in with Suffolk Scouts Programme team to work with Districts and groups across the County to support a quality programme and of course hopefully achieve more Top Awards.
Please take a look at the role descriptions. If you want to find out more, please contact Ollie Smith – Deputy County Commissioner (Programme) This email address is being protected from spambots. You need JavaScript enabled to view it. .
We would love to hear from you by the application deadline of 22:00 on 16th May.
Assistant County Commissioner – Beavers
Assistant County Commissioner – Explorers
Assistant County Commissioner – Young Leaders
How to apply:
Please email This email address is being protected from spambots. You need JavaScript enabled to view it. outlining why you would like to apply and your biggest aspiration of the role.
If you know of someone who you might think be good at the role, we would also love to hear about them!
Remember - Application Deadline 16th May 10:00pm
Thank you!