Dear Leaders and Supporters,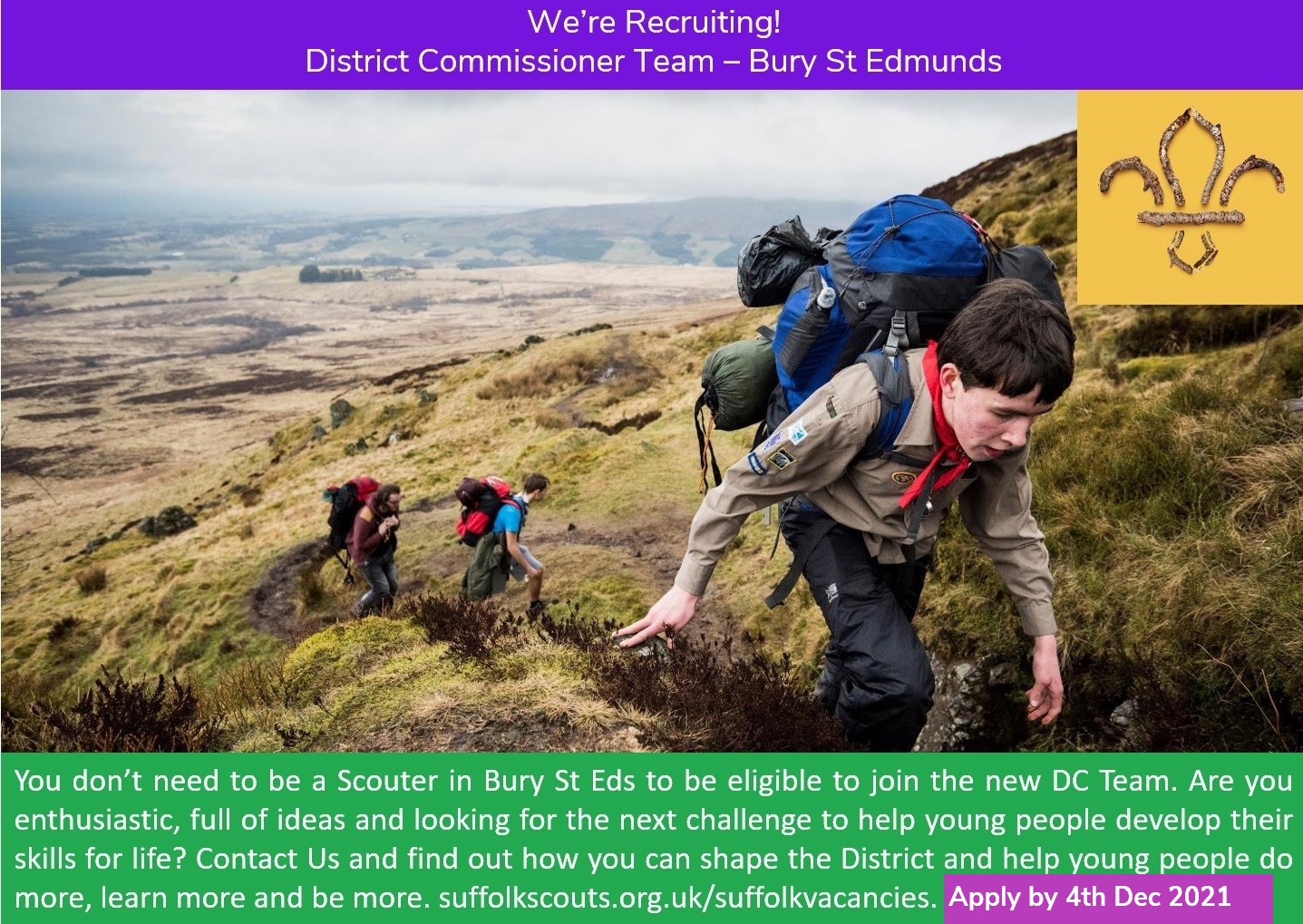 As you may be aware, we are searching for a new District Commissioner and hopefully two Deputies for the Bury St Edmunds District.
I am asking you if either you might consider taking on this role yourself or if you could think about suggestions for suitable candidates for these roles. These District roles are instrumental in supporting scouting in the Bury district. The District Commissioner and Deputies will have to opportunity not only to support scouting activities and groups but also to influence the future development of scouting in the district.
Please can you give some serious consideration to these opportunities and promote these vacancies as widely as possible within the scouting community both in your own district and in neighbouring areas.
The closing date for applications is Saturday the 4th December. Please feel free to email me if you have any questions about the roles or the process.
You can access the role descriptions and application form below:-
Kind regards
Colin Winter
Deputy County Commissioner (Perception)
This email address is being protected from spambots. You need JavaScript enabled to view it.